aikon partners
The world's most agile talent advisory firm
Executive Search
for leadership roles and key positions across any markets.
We deliver globally.
Read more >
Leadership Assessment
as a part of the Executive Search process or leadership team assessment and management audit.
Read more >
In-House Executive Search
and mentoring of your team on Executive hirings.
Read more >
Executive Coaching & Career Advisory
helping your leaders to achieve their full potential.
Read more >
AIKON Partners rewrite the rules of talent services
Providing superior customer experience globally
AIKON PARTNERS is a boutique talent advisory firm. We are female-led, with a strong market presence in Europe and delivering across borders, supporting our clients globally. All of us have extensive international experience, and we will search for the right candidate in any location he/she could be on all continents. And we have already done so and successfully in the past.
We challenge the Top Tier Executive search firms. Most of our senior partners have worked in "big 5" executive search companies, we use the same methodology and tools. Quality is why the clients come back to us, not the brand names. Our partners´ expertise and reputation are our BRAND. They are artisans of their trade.
AIKON partners have decided to provide next generation and differentiated services. We are flexible about services scope and always find the right solution for you in the current time and situation, we adjust to your real needs. We are agile.
We have a fair pricing. You pay for our brain's work, not for the fancy high-street office locations. Our fee policy is not printed in marble – we will try to find a solution fitting your needs. Having lower operational costs and overheads we may be more suiting for long-term partnership
Our biggest strengths is client proximity and close partnership. We want to know our clients better than anybody else, we are curious about their business. We are exclusively and personally delivering tailor made talent solutions and work with clients very closely. Unlike in top tier search firms, with AIKON "who you hire is who you work with". We are here for the long-term collaboration and relationships matter to us.
We don't have extensive off-limits that would prevent us from accessing key talents. We are very transparent on our results and delivery and pragmatic in our approach, as well as ready to challenge our customers.
We talk to each other. Regularly and a lot. Every international search leads to shared brainstorming. We collaborate and want to become even better, every day.
Years in Executive Search
AGILE  INTERNATIONAL  KNOWLEDGEABLE  ORIGINAL  NON-TRADITIONAL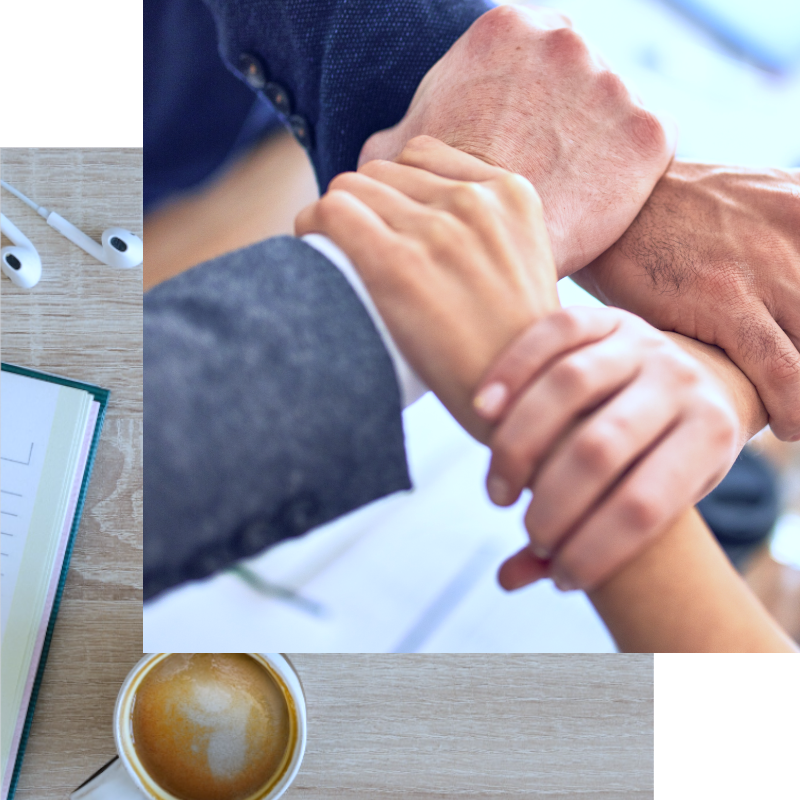 At AIKON PARTNERS, we bring a wealth of international experience and expertise to our executive search and recruitment services. Our partners have a solid track record of success in both top-tier search firms such as Spencer Stuart, Korn Ferry, Heidrick & Struggles, and Russell Reynolds, as well as in corporate companies like NOKIA, Microsoft, TietoEvry, Sun Micro Systems, Getinge, Chanel, Renault-Nissan, and General Motors.
We take a global approach to executive search and recruitment, working across multiple markets to find the ideal candidate for your organization. Whether you're seeking candidates in Europe, Asia, or the US, our team of internationally experienced, multicultural, and multilingual consultants can help you identify and attract top talent from around the world.
At AIKON PARTNERS, our global delivery capabilities are a key strength that sets us apart from the competition. We have the expertise and resources to manage global and regional searches across borders and markets, providing you with the best possible candidates for your organization's needs.
Partnering with AIKON PARTNERS means gaining access to a truly global talent network and a team of experts who know your world. Contact us today to learn more about how we can help you find the perfect candidate for your organization's executive leadership needs.
This is our strength, this is where we can help you. Global and regional searches across the borders, across multiple markets.
We believe that value driven business is the most successful – with our partners, clients, and everyone we interact with.
Trust and Transparency
Nordic transparency is our core value. We trust each other and we exchange experiences in a safe environment.
"Keep your promises and be consistent. Be the kind of person others can trust."
Roy T. Bennet
Quality
We aim to provide the best possible experience to our clients and candidates.
"Quality is not an act, it's a habit."
Aristotle
Respect
We are here for each other.
"Respecting someone indicates the quality of your personality."
Mohammad Sakhi
We are active in the Nordics, Western and Eastern Europe, the Middle East, Asia, and North America.
Our AIKON PARTNERS have carried out recruitment assignments in over 60 countries.